Medieval Medical Science
---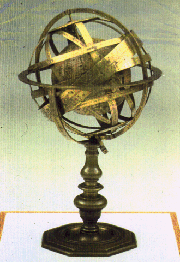 Physiognomy
Definition: Theory that the mental and emotional characteristics of an individual could be determined from physical characteristics.
Four chief liquids (Humours): Medical Science in the Middle Ages believed that there were four liquids in human beings that had to be balanced. These fluids were derived form the four elements.

Blood: Air (hot and moist)

Yellow Bile: Fire (hot and dry)

Phlegm: Water (cold and moist)

Black bile: Earth (cold and dry)

Effects of humours on individuals.

Physical diseases and Mental imbalance could be the result of one humour dominating over the others, or from a lack of balance among the liquids.

The humours gave off vapors which ascended to the brain.

Someone's characteristics (physical, mental, and moral) were due to their balance of humours. Perfect people do not have any one humour dominate over any other.

Different kinds of Imbalances.

Sanguine man: Blood dominates over the other humours. The Franklin would be an example of such a person. Sanguine men are joyful, amorous, and beneficent.

Choleric man: Yellow bile dominates over the other humours. Choleric men are easily angered, impatient, stubborn, and vengeful.

Phlegmatic man: Phlegm dominates over the other humours. Phlegmatic men are boring, pale, and cowardly.

Melancholic man: Black bile dominates over the other humours. Melancholic men are greedy, fat, backward, lazy, pensive, and sentimental. The Nun, Monk, and Oxford Priest could be examples of such types of people.

Examples of physiognomy in The Canterbury Tales.

The Pardoner (Lines 693-709). According to medieval physiognomy, sparse yellow hair, soft and long, was an indication of cunning and deceptiveness. Hare eyes could mean gluttony and drunkeenness. A goat-voice and beardless face indicate a lack of manhood and treachery.

Wife of Bath (Lines 455-487). The fact that her teeth are wide apart indicate that she's envious, irreverent, bold, deceitufl, and likes luxury. It is also possible that her characteristics indicate her destiny to travel often.

The Miller. His characteristics, such as his red beard, large nostrils, and the wart on his nose, could indicate his bold and quarrelsome nature.

The Reeve. His slenderness and calfless legs indicate the choleric humor of a quick temper, sharpness of wit, and wantonness (What's wanton mean?).

Notes of Interest: The word humour over time came to mean other things due to it being used in Medical Science. Humour eventually gained several connotations, such as "Disposition", "mood", "folly", and "affectation".
---
Continue to the next part of the presentation
---