Medieval Science
---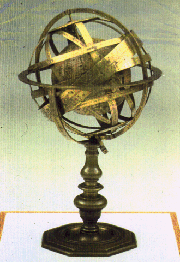 Early threats to Scientific Progress
Absence of Libraries due to poor economic conditions during and shortly after the dark ages.

Discouraging religious officials (Spanish Inquisition). Many advances in science would be considered a threat to the church and condemned.
Revival of learning following the dark ages

Schools and other centers of learning

The Church ran schools out of catherdrals.

Universities began forming during the 13th century.

Theology major part of curriculums.

Arab Science preserved many pre-dark age records from Europe and also witnessed advances such as the now-common Arab numerals, accurate time-keeping devices and astronomical instruments.

Clergy translated old Latin and Greek works of Science.
Sources of knowledge and discovery
Logic: derived from earlier texts of Greek logic.

Experimentation developed.

Early discoveries and research placed an emphasis on religion, whereas later in the middle ages reason was more important to science.
Factors in Rise of Modern Science
Use of mathematics in physics (Galileo); new forms of mathematics, not just geometry.

Discussion of methods of scientific inquiry

Use of experiments in optics, magnetism, etc.

Progress in mechanics: move from describing motion (kinematics) to causes of motion (dynamics); instantaneous velocity, impetus theory, "natural state" of motion, etc.

Concept of "cause and effect".

"New" philosophical concepts arise: matter (atomism), form (space and time), and motion.
Links
---
Continue to the next part of the presentation
---